The Returned comes from Argentina. This Spanish language film formed part of the line up for this years' 2021 Final Girls Berlin Film Festival. A horror and thriller movie set in 1919, in the deep of South America. A landowner and his wife run a property and they keep servants who are indigenous to the lands. From time to time privileged white men sit around and smoke and insult the very servants who stand in the room ready for their next order.
Comparatively we learn that Julia has been trying unsuccessfully to have another baby. At the same time she nurses crippling fears of her son vanishing. Julias personal helper, Kerana has grown up in servitude. As a result, the bond between the two women glues the story together. Beyond Julias husbands' cruelty, their relationship edges the story towards something special. Their bond dissolves attention from the brutality out everything else.
Altogether, nothing in the story is straight forward. The three chapters are laid out in a nonlinear fashion. Yet, the story is easy to piece together in spite of this. What's more, it's easy to keep up with exactly what is happening. Furthermore, The Returned's three episodes are sequenced into the characters they concern.
The Returned is a Spanish Horror Film
The Returned's writer and the director tells a story that encompasses a collection of crimes. The indigenous are treated as though disposable. Adding fuel to the darkness, the sound of a shotgun is often heard ringing into the night as another slave has outlived their usefulness. The mistreatment of the people of the surrounding lands is trickled into the narrative rather than forced into the foreground. The spiritual nature of their people slowly emerges as the dead are possessed by something otherwordly. Of course, this only happens after Julia calls upon one of the Gods to save her stillborn child. This God grants her wish and returns her child to a full-bodied and crying baby, but everything surrounding this answered prayer is now changed.
Can Julia Save Her Child?
Overall, The Returned will undoubtedly capture your attention especially if you like stories of this nature. Regardless of the fact, this type of narrative has been told many times over in much the same way. Pieced together with a dreamlike atmosphere, the dark and sinuous nature creates riveting viewing.
I give The Returned
3 Be careful what you wish for out of 5
Episode 1 – Julias Nightmare + Episode 2 Kerana's Secret + Episode 3 – The Returners
Directed and written by Laura Casabe,
Additional writing by Lisandro Colaberardino and Paulo Soria,
Starring: Alberto Ajaka, Edgardo Castro, Javier Drolas, Lali Gonzalez and María Soldi,
Distribution by Reel Suspects and produced by Ajimolido Films
Country: Argentina,
Language: Spanish | Guarani.
The Returned was acquired as a screener. Mother of Movies was part of the press for The Final Girls Berlin Film Festival, 2021.
For more information about official release details, please see The Returned website.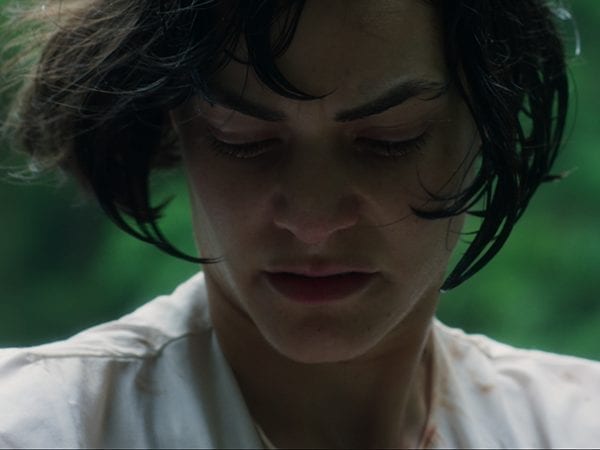 ---
Equally good movies with demons and the supernatural: The Queen of Black Magic / The Vigil / Sator