'The Queen of Black Magic' Reviewed & Now On Shudder
Joko Anwar is known for his refreshing and visually graphic horror movie retellings. Here Anwar rewrites a classic Indonesian horror, The Queen of Black Magic from 1981 throwing a nod its way during the credits with some stills of the original Queen. Anwar is joined by Macabe director Kimo Stamboel, almost royalty when it comes to Asain cinema. The Queen of Black Magic is available to watch online on Shudder. It dropped onto the platform on January 28th, 2021. Following along the lines of the original film, the story is one of revenge. The film begins with a wrongfully accused witch who is hell-bent on vengeance for her untimely gruesome death. And similarly to previous stories from Anwar, This Queen of Black Magic twists some new flavor into an already vibrant tale.
What, at first seems like a bit of a sour play by an evil witch getting revenge on a bunch of orphans, the story develops into a rather sordid tale.
Invited to the orphanage by two of its long-term residents, two additional families come to bid farewell to Mr. Bandi. Once inside the home, memories are recounted for their caretakers, and stories are retold about the former mistress of the orphanage Miss Mirah falling off the sanity train. The newest generation of kids visiting with their parents is told Miss Mirah burnt some girls alive and resorted to black magic. Some of the others rightfully locked her in a room and after her death, they buried her under concrete.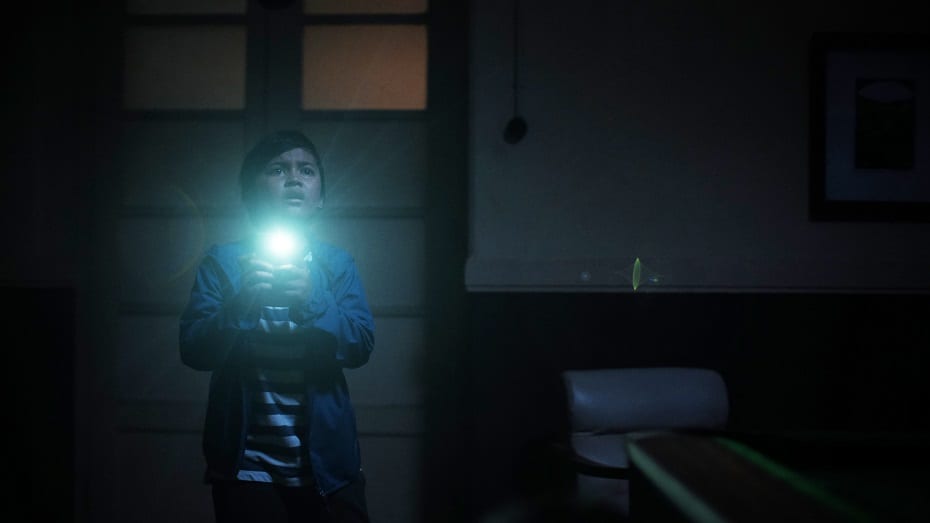 Because They Are Better Off Dead
The narrative is a bitter pill to swallow. For most of the way there is a lot of punishment enacted by this murderous witch. Fingers are pointed at who is behind this unlikely reunion given the history of the orphanage. Once the truth is unleashed and branded as fair play due to the sins of the fathers, everything feels just a little bit unfair. But much like any slasher where there is no rhyme of reason for a killer's slaying, The Queen of Black Magic has plenty of surprises in store to keep you on your toes. There is never a dull moment as events move along and tie into the history of the orphanage and who is really to blame for all of its sadness and carnage.
Performances are good from the main cast of adults and most of the kid actors too. Some more than others but none on the nose. The final scenes were a little generic and almost took the edge off what came before it. But overall The Queen of Black Magic is a solid horror movie. Not as good as Anwar's previous Impetigore in Mother of Movies' opinion, but still worthy of some time.
I give The Queen of Black Magic
3 hairy caterpillars will stave off hunger out of 5
---
Now streaming on:
The Queen of Black Magic Full Trailer. Watch the Movie on Shudder
Director: Kimo Stamboel Writer: Joko Anwar
Stars: Ario Bayu, Hannah Al Rashid, Adhisty Zara, Muzakki Ramdhan, and, Ari Irham.
Released in 2019 to Indonesia and to other countries in 2020. The film can be seen on the Shudder platform from the 28th of January 2021.
More to watch: Impetigore / Pyewacket / Black Box / The Night / Sator