Elves 2021 "Elfen" Series On Netflix + Elves Season 2
If you didn't catch the new Netflix horror series Elves you're missing out. The TV show is in a similar vein to the recent Netlfix series Sweet Tooth featuring fantasy creatures. "Elfen" also ponders some questions about mythical beings, this time, Elves. A lot darker than Sweet Tooth, this new series wants you to think about a world where Elves are not only real but a bit feisty, creepy and will eat you. Most who did watch this excellent Danish language TV show are left wondering; will there be a season 2 of Elves? There is no news yet, but Mother of Movies will check regularly as soon as there is any news.
The elves in this universe are not like the elves from, The Hobbit. These ones start off pretty cute, but over the years they turn into a being that nightmares are made of. They can camouflage their tree-like bodies into the forest floor and rise up out of the ground. Their snarling teeth are not unlike the typical image of a zombie as they reach out of the ground ready to chew whatever has invaded their territory.
What is the Elves TV series about?
Perfectly timed with the pending Christmas holiday season, Elves follows a family who takes a trip to Aarmand Island. On the way there they take the scenic route and after a bump in the road, pull over to see if they hit an animal. A local stops beside them. Despite wanting to figure out if the black goo they find on their car belongs to something injured, the big burly man pretty much warns the family to stay on the main roads… and always stay in their car.
Daughter Josefine is adamant there is something hurt and in need of help and before long, she defies her parents to investigate. Visual effects and special effects for the creatures throughout reminded me a little of E.T movie or more recently the Sweet Tooth series. Josephine finds the mysterious woodland animal and absconds with it back to the family's holiday home.
There are a lot of opinions on the Elfen series so far, however, the majority seem to think the show is fun, a little silly at times but worthy of a one-time watch. Compared with other series, performances were solid enough. The character dynamic was frustrating at times given Josephine's fixation on ignoring anyone else's opinion but her own. But given her age, the realism was there and there's no denying these creatures are darn cute when young.
Folklore for the Elves
Folklore of the woodland elves and their history is touched on enough to be interesting. While many viewers found the children annoying, I was not bothered by their propensity towards making bad decisions. The family has some obvious structural issues so their behavior isn't all that out of the ordinary. The island's elders also had some moralistic problems with how they have treated these animals over time. I really liked the chant they sang though.
While the Elves series isn't hard-hitting, mature viewing, season one is super short. In total, the six episodes only total 132-minutes. The series is an easy watch and won't make you feel like you've wasted your time even if you hate it.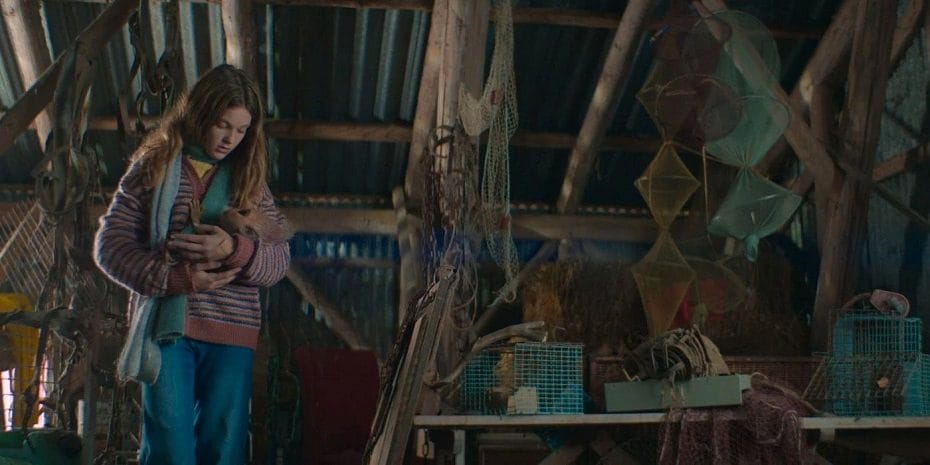 Cast for the Elves series includes: Vivelill Søgaard Holm, Ann Eleonora Jørgensen and, Sonja Steen.
The horror series was directed by Roni Ezra who is known for the TV Show Gidseltagningen.
Written by Stefan Jaworski who is known for The Devil Below and Those Who Kill.
Lego Elves 2021, Need some elves for Christmas. Check out this awesome set from Amazon.
Elves Season 2 Synopsis
Given that the end of the series has the Svade family jumping on a ferry while Kee-Ko clings to the underside of the family car, we can only assume a few scenarios. Obviously, there will be a few pivotal cast from season 1 of Elves missing. I quite liked that Liv joined the family to be with Kasper. The fact that Kee-Ko seemed to be aware of and have the ability to adapt could suggest adult elves might grow into a different kind of beast. Will there be a mirror opposite version of these bloodthirsty and vengeful monsters?
I think Elves Season 2 will get the go-ahead. Given the short production time for the first season, we might see the second season of Elves as soon as December 2022.