Netflix can tell you when a movie is coming to its lineup but not when it's leaving. It's also not consistent from country to country. For this list, I've seen them in both Australia and USA content libraries. Here are some of the best Netflix sci-fi movies streaming and they do NOT suck. These are 4 movies I've seen of the science fiction persuasion that was pretty good for me and why. Did they suck for you? Leave me a comment and let me know? These are some of the best sci-fi movies I have seen on Netflix in 2018.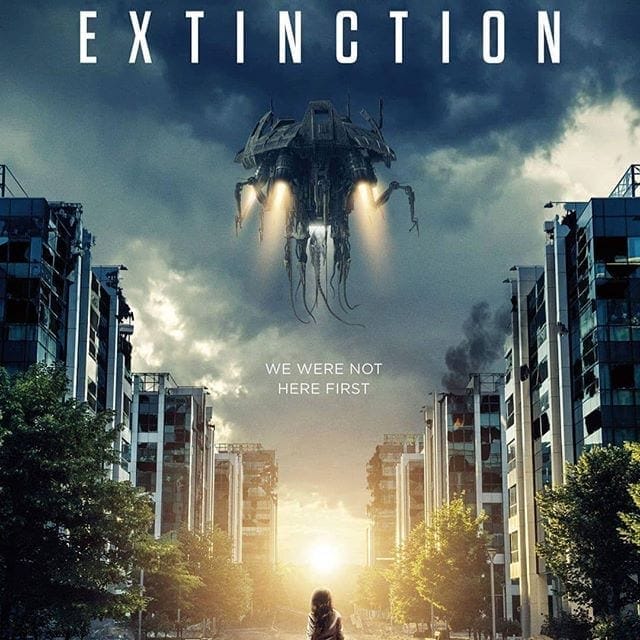 Extinction 2018, What is it About?
Sci-Fi |Thriller

| Action
Directed by Ben Young (Hounds of Love 2016)
Plot: A father has a recurring dream of losing his family. His nightmare turns into reality when the planet is invaded by a force bent on destruction.
Starring:

Lizzy Caplan (Cloverfield 2008)

,

Michael Peña (Shooter 2007)

,

Mike Colter (Luke Cage) and Amelia Crouch (The Huntsman: Winter's War 2016.)

Dropped: 27th July 2018 | Made in the USA
Why Extinction Didn't Suck
The majority of the kids in this film were ok. I wasn't a fan of Lilly Aspell who plays Megan but I really loved Hanna (Amelia Crouch) so it evens out a little. Poor Megan was given the short straw as she either chose to or willingly screamed a fair bit. I have no issue with a bit of screaming now and again, but the pitch of this one was quite the package.
This film lends itself to those Friday nights when you really can't be bothered even getting excited about anything brilliant. The story is interesting and engaging and features some really cool alien invasion scenes and flashback sub-plots. About halfway through you'll think of this review and think
"Oh my gosh, you're nuts, this thing is full of giant alien sized plot holes."
If you stick with it though, it straightens up like a plummeting spaceship and ends up somewhere unexpected. Sure I hate it when life or death is at a precipice and people stop for a group hug, but hey, have some more wine or lemonade and the moment will pass. The rest of the film is pretty good so I'm going to have to recommend it.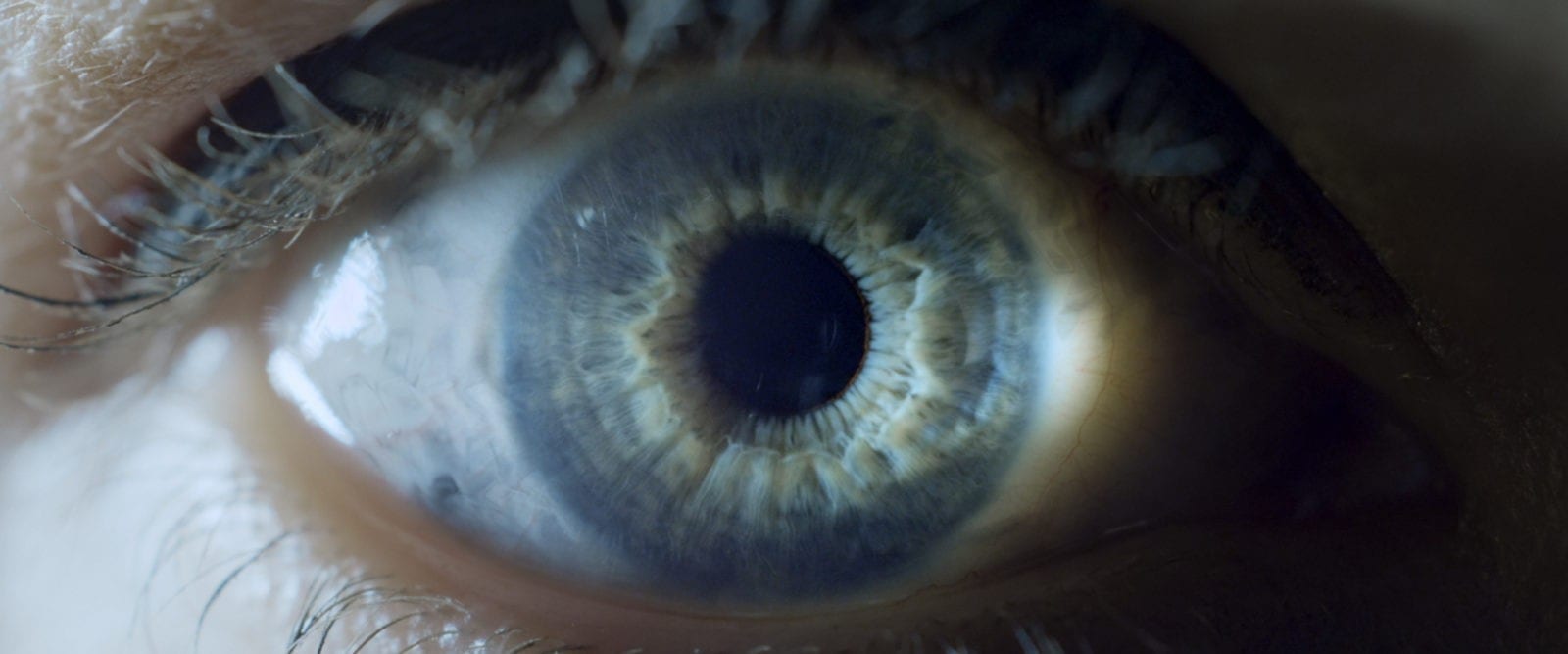 Otherlife 2018
Crime |

Mystery |

Sci-Fi

Directed by Ben C. Lucas.
Plot: After inventing a drug that induces time-compressed virtual realities, young Ren grapples with partner Sam over how to use their powerful creation.
Starring:

Jessica De Gouw (Arrow 2014) and

Thomas Cocquerel (Table 19 2017)

Dropped: October 2017 | Made in Australia
Why Otherlife Didn't Suck
This one's actually one of the best ones I've seen in a while. The story is thought-provoking and layered in a way that might confuse some but I really liked it.
More the type of movie you need to be a little more alert for, this one takes the concept of virtual reality and uses it in a different way. The performances are solid and some of the scenery and special effects are beyond stunning.
The story itself isn't as far fetched as some sci-fi movies tend to go and you can really relate to some of the ideas used in this film. Otherlife comes in the low-budget bracket but with high-quality viewing. For the full review of Otherlife, check this out.
Viral 2016
Drama |

Horror | Sci-Fi

Directed by

Henry Joost and Ariel Schulman

Starring:

Sofia Black-D'Elia (Project Almanac 2015)

,

Analeigh Tipton (Warm Bodies 2013) and Travis Tope (Independance Day 2016)

Dropped: May 2017 | Made in the USA
Why Viral Didn't Suck
Viral is just one of those films that you just accidentally stumble upon with low expectations and get a nice surprise instead. Instead of spaceships and technology, this one features apocalyptic diseases set to wipe all the people from the earth. This one is about a worm flu that invades your body and causes you to infect others.
The thing I liked about this one was that the scientific explanation used in the opening scenes isn't made up. An added bonus is a recent news article I read about a similar epidemic which was one strain away from causing complete chaos. Perhaps not a worm virus as seen in the film but something just as dangerous and indeed apocalyptic given the chance.
All of the performances in this film are noteworthy and I found Viral worthy of a repeat viewing so it must be good right?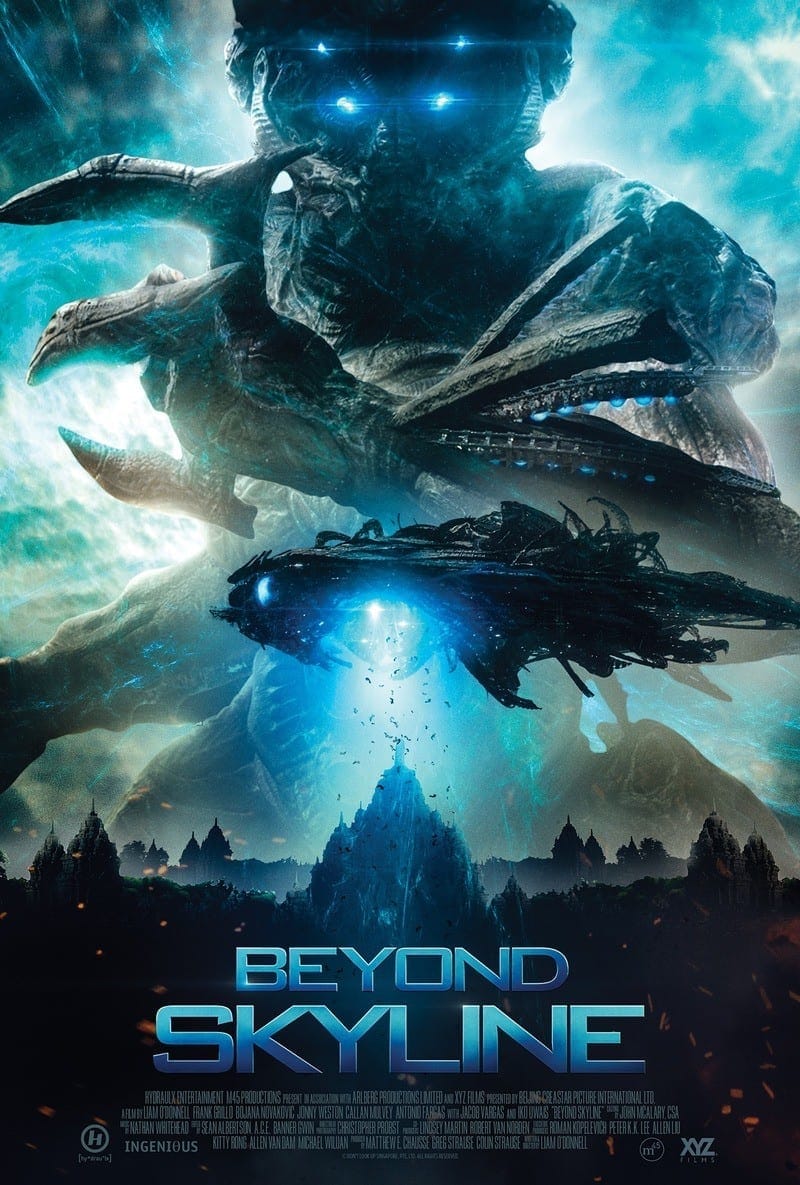 Beyond Skyline 2017
Action | Sci-Fi

,
Directed by Liam O'Donnell,
Plot: A tough-as-nails detective embarks on a relentless pursuit to free his son from a nightmarish alien warship,
Starring: 

Frank Grillo (Purge Anarchy 2014)

, 

Bojana Novakovic (Drag Me to Hell 2009) and

 

Jonny Weston

 (Project Almanac 2015),
Dropped: April 2018 | Made in the USA.
For the third installment titled Skylines check out this review.
Why Beyond Skyline Didn't Suck
This movie has all the bells and whistles of action-loaded science fiction film and a storyline that might be generic but still does the trick. There are some really cool fight scenes, great aliens, and some gnarly scenes aboard the spacecraft.
When the movie is over, there is something that I wish more films did and that is an extremely funny outtakes segment. It pretty much features the difficulty encountered by the people inside the alien suits and how hard it was to walk in them. Considering how annihilistic and nasty they were it's quite a nice end to a really cool flick. This is definitely one to put on for date night Netflix or when you just want something that will leave you content.
Movies That Do Not Suck and are on Netflix
Streaming Science Fiction Films. Netflix Sci-fi Movies
Movies That DO Suck on Netflix
Geostorm: Too much jibber-jabber and not enough action.
How It Ends: Was more of a pilot for a really good show. Interesting but not finished.
Become a Patron!