Shock Wave 2, An Action Movie With Explosives
Shock Wave 2 is a standalone sequel to the 2017 action movie title by the same name. Directed and written with the return of Herman Yau (Ip Man: The Final Cut.) This is a film that ticks all the boxes. You don't need to watch the original film to enjoy Shock Wave 2. Even though the storylines both follow bomb disposal officers, the characters that host some of the same actors in both movies are completely different.
Set in Hong Kong, the film opens in spectacular fashion. Two bomb disposal officers run around the city saving civilians from certain death. If you're a fan of disaster movies, action sequences, and riveting storylines, Mother of Movies promises this title will not be boring at any point. Shock Wave has it all when it comes to delivering on the goods in terms of action. Opening scenes get down and dirty right away and the second bomb disarming had one of the most inventive uses for setting off an explosive I've ever seen.
This Action Movie is Not Like the Others
Unlike most action movies, Shock Wave takes it up a notch and puts forward an intricate and complicated narrative. The themes within the storyline are also complex. There are threads involving disabilities on the job, terrorist motivations, psychiatric espionage, and some good old-fashioned drama. Andy Lau plays the twisted in knots Poon Shing-Fung and his character was amazingly fleshed out.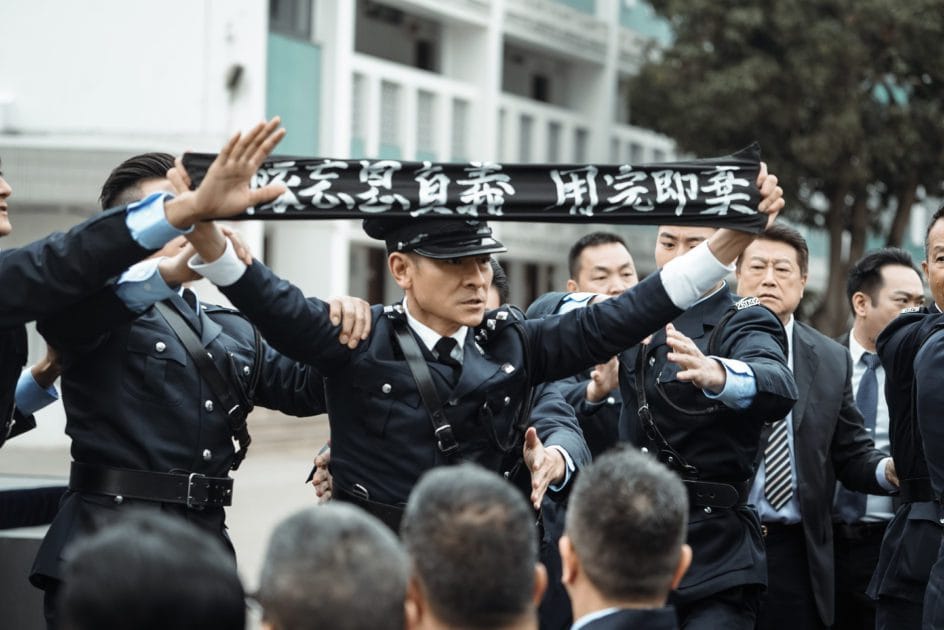 Poon finds himself in a situation where his expertise is no longer valued after losing a leg. Despite getting himself back in peak condition to reclaim his coveted role, head honchos deem him unfit for anything other than a desk job. What follows is a downward spiral for this once highly regarded officer. What's more, is he eventually, lets his anger take over and he finds himself in the position of being on the other side of the fence as the top suspect in a massive terrorist attack. But this isn't your run-of-the-mill action movie byline and Shock Wave 2 treads carefully around Poon suffering amnesia to create a dynamic of twists that really keep you on your toes.
Shock Wave 2 Comes Highly Recommended
Performances range from stellar to overreaching in some of the background parts. The main contender's Pong Ling, Poon Shing-Fung, and Tung Cheuk-man bring everything they've got to their roles and the result is a brilliant triage that combines all their histories. Choreography is also noteworthy with plenty of hand-to-hand combat and, stunt-filled chase scenes. Andy Lau's Poon is so convincing as an amputee, I had to look up whether the actor actually had lost a leg. He hasn't, for the record. Apparently, Andy Lau has been called Asia's Tom Cruise, I think he's better than that.
Shock Wave 2 is a Mandarin and Cantonese subtitled Asain cinematic event and you'd be insane not to see this.
I give Shock Wave 2
4.5 Box office smashes with nuclear bombs called Davy out of 5

Shock Wave 2 premieres On Demand on November 2nd, 2021. For more streaming options, see the JustWatch.com link below.
SHOCK WAVE 2 is streaming on:
Shock Wave 2 Cast
Starring:
Andy Lau as Poon Sing-fung (潘乘風),
Sean Lau as Tung Cheuk-man (董卓文),
Ni Ni as Pong Ling (龐玲),
Additional writing by Erica Li, and Eric Lee