Looking for a movie to watch on Netflix with a great cast and a stalker plot? Jennifer Lopez, Ryan Guzman, and John Corbett, all star in The Boy Next Door. A movie you watch to kill some time, The Boy Next Door released in 2015 and sits nicely in the thriller section of the streaming platform. It's certainly no match for films of its kind like The Resident, The Crush, or Fear.
In a boy meets next-door neighbor and mom Claire while visiting his ailing grandfather, it's safe to say Noah is not your average high school senior. This young man (whose 19 according to the internet) can rebuild cars, fix faulty garage doors and eat as many of Claire's cookies as she can bake.
"I love your mother's cookies"

Ryan Guzman in 'The Boy Next Door' Quote
Sexy Times and Unrequited Love
Noah (Guzman) and Claire (Lopez) exchange a small amount of flirty banter. As a recently separated woman, Claire muses with frisky thoughts as Noah becomes firm friends with her son. She even catches a glimpse of the perfectly chiseled Noah through a perfectly aligned window that faces straight into his bathroom.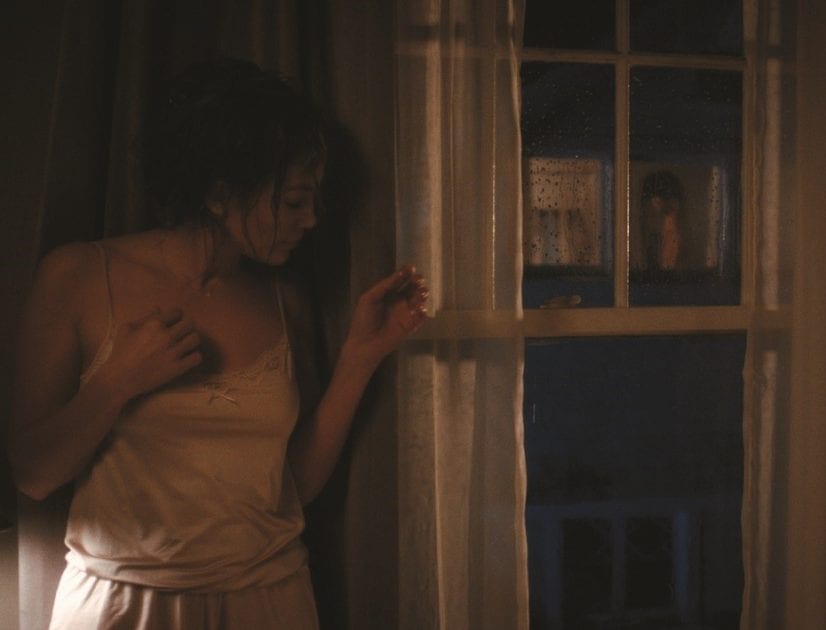 Writer Barbara Curry's The Boy Next Door is full of brazen cliches, predictable turns, and a mish-mash of 90's throwback gunk. But if middle-of-the-road erotic thrillers are your bread and butter, you'll find what you are looking for here. The script is often so tacky, I found a goofy moreish smile on my face numerous times while watching this steamy psychopathic-themed movie unfurl. There's nothing simmering under the surface of the storyline in this daytime-tv-laden trash-fest. Everything happens in the blink of a J-Lo-lashed eye. No sooner has she suffered her transgression with the boy next door, does he flip his unrequited mental break switch. And to say he's been busy compiling evidence of his love for Claire is putting it mildly.
Overall The Boy Next Door squares up in the so-bad-it's-good, guilty pleasure box. Mother of Movies won't go as far as to say this epic faceplant of a movie is worth watching, but if you've nothing better to do…
I give The Boy Next Door
2 J-Lo suplied her own clothing to help with budget costs out of 5

Director: Rob Cohen Writer: Barbara Curry
Starring: Jennifer Lopez, Ryan Guzman, John Corbett, Ian Nelson, Kristin Chenoweth.
Genre: Thriller movie on Netflix.
Produced by Universal Pictures and Blumhouse Productions
Distributed by Netflix.
In addition watch these thriller movies: Door Lock Reboot / The Stylist / It Follows
---
The Boy Next Door 2015 Trailer