Hell House LLC 2, Was The Sequel Scary Too?
People are always looking for the scariest and best horror movies. For me, my go-to movie is Hell House LLC, released in 2015. Hell House LLC 2 came along in 2018 and film fans were excited. But did it live up to expectations? This Hell House LLC 2 review of the second film will tell you how I think it faired. In addition, I've added a list of other horror flicks Mother of Movies deemed as the scariest movies ever!
Where is the Abaddon Hotel?
Firstly though, let's talk about whether the real Abaddon Hotel. The hotel is actually called the Shanley Hotel. The Shanley Hotel is located in New York, in the USA. It's a traditional bed and breakfast and is open to the public. This spooky hotel is where the movie for Hell House was made and its setting is the perfect backdrop for a found footage film. In the movie, 8 years have passed since Hell House LLC had its grand opening. A new group returns to the Abaddon Hotel and this time they are looking for evidence.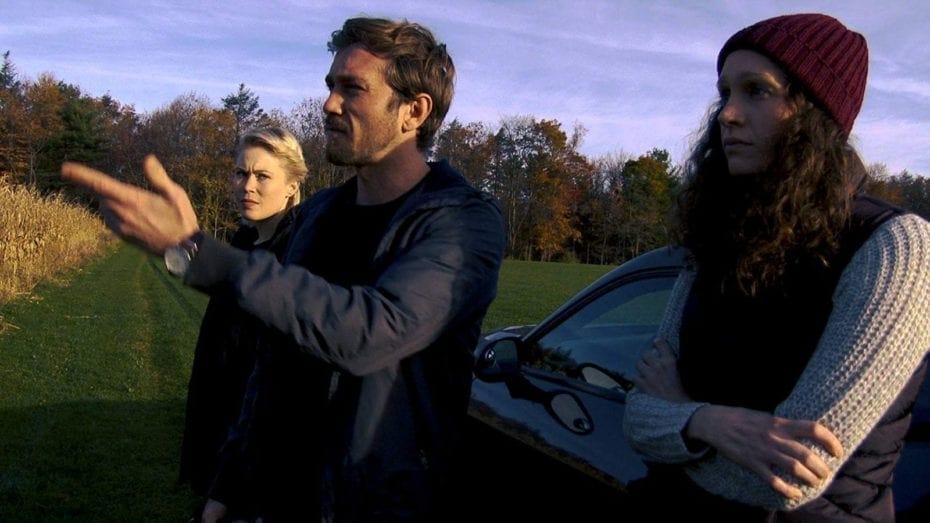 Where Was Hell House LLC 2 Filmed?
Both the original Hell House LLC and the sequel were filmed in Leighton which is a part of Pennsylvania in the USA. The first film featured some interviews which were done in New York. This one plants its feet in one location.
First of all, the reason I loved the first haunted house horror movie so much is that it had a subtle creep factor and an engaging story. The casting was spot on and I didn't feel like I had seen the movie a hundred times over.
Here's what I loved about the sequel; it managed to give me decent chills early on. Showcasing a bunch of people who had recorded themselves going into the Abaddon Hotel for various reasons never to be seen again was great. Some of these sequences were hair-raising goodness combined with crossovers to a talk show talking about whether the Hotel is really truly haunted.
I liked most of the direction the story took which is fixed on a presence within the hotel seeking out and enticing people inside.
Unfortunately for me, the negatives on this one far outweigh the positives. The original's glory reigned by spotting tiny movements from inanimate objects. An exciting build-up leading up to the haunted house's grand opening gave it a realism that is lacking here. There was pressure to continue on despite a few weird occurrences around the hotel.
Scary Movie Sequels
After the random footage from social-media-hounds is shown, the scares are literally thrown at you in a heap. Once the new crew consists of two separate groups who separate when inside (like seriously) it's as though the house comes alive. Gone are the subtle shadows and particularly scary faces in the background. Instead of creepy atmospheric delights, I was given haunted people running through hallways and staring right at the camera. The once elusive clowns practically sprang to life in comparison to their previous performance and in my opinion lost their mystique.
Whatever spooky atmosphere was created was consequently, it was broken by interruptions and informational placards. Furthermore, there were too many crossovers to the set of the talk show. I didn't mind the cast in this one but Jillian Geurts who plays Jessica Fox steals the show. Not everyone in Hell House II gave good performances.
The Hell House LLC ending
Finally, when the film came to the Hell House LLC ending, I sat for a while and tried to think about why this was disappointing. It's now been a few days and there are so many things that worked, I'm at a loss to explain that it just felt like there was too much stuff crammed in. Too much detail and too much spoon-feeding of a narrative around much of what was speculative in the first film.
Above all, I didn't hate the movie. Most noteworthy is I look forward to the third installment if it makes it out of the gate but I think Cognetti just overreached on this one.
Hell House II: The Abaddon Hotel is rated
2.5 the gates of hell are a lot brighter than I expected out of 5
---
You Can Watch Hell House LLC 2 Streaming Online
For all of Mother of Movies Found Footage Reviews, Check out my Flip-style magazine on Flipboard.com
View my Flipboard Magazine.
Film Production and Budget Information For Hell House 2
Release: Shudder exclusive on September 20th. 
Director and writer: Stephen Cognetti.
Hell House LLC 2 cast includes: Vasile Flutur, Jillian Geurts (Oceans Eight 2018), Joy Shatz (Happy TV Series 2017), Dustin Austen and, Kyle Ingleman (Angel 2003.)