Hide And Seek Horror-Thriller Movie With A Killer
Jonathan Rhys Meyers stars as the uptight brother involved in a massive inheritance split for the family estate. Noah's wife (Jacinda Barrett) and his family are already knee-deep in a wealthy lifestyle. They are tasked with finding his brother, Jacob, an outcast whom nobody has seen for some time to ensure damage control of the fortune is kept to a minimum. Hide and Seek opens November 19th, 2021 in theatres across the USA and will also be released to Digital and In-Demand at the same time.
The film opens with a more horror-inspired home invasion-style murder. The type you see in films like Keep Watching and The Rental. The film itself is a remake of a Korean film with the same title however is slightly skewed from its original source material. In 2021's Hide and Seek the emphasis only lightly approaches Noah's upbringing centered towards life being highly ordered. In the Korean original, there is much more emphasis on the lead character's affliction with mysophobia and a much stronger falling out with his estranged brother. There was also the use of a voiceover from a young girl that was absent here that really worked in "Hide and Seek 2013."
Original Versus Remake Hide and Seek Movie
What happens when you take a giant puzzle and throw all the pieces everywhere? Sometimes you just end up with a great big mess that's hard to clean up. Instead of working on each character as an interesting and pivotal part in the Hide and Seek wheel, writer-director Joel David Moore chooses to paint most of the palette with a "who's crazier" brush. Except for Noah's wife and children, most of the cast is cracked in some way. There is also a really funny scene where the killer manages to gain access to the family's penthouse apartment and lure the mom downstairs to collect a package. Instead of being menacing, seeing the killer try and grab the two children through a locked door via the mail slot was hilarious.
I did enjoy the general idea for Hide and Seek and the plot twist is really cool. But in this version of the film, it didn't really work as intended. Where meaningful connections to events of the past and present for certain characters should be, there is simply a gap you needed to jump from. The angle of the original film based around rumors of squatters in people's houses and the search for a missing brother sounds much more reasonable than what happened in this version. And while performances from Myers and Barrett were convincing in the portrayal of having secrets from the past catch up with the ability to harness one's sanity there were a lot of decisions that just didn't make sense here.
Reboots and Remakes
If you weren't aware, Mother of Movies is a fan of remakes and reboots. But sometimes you just can't beat the original story. If you are a fan of mystery horror and thriller movies, Hide and Seek is still a solid movie. But if you really want to see this one at its peak, head for the original first.
I give Hide and Seek
2.5 birds nests out of 5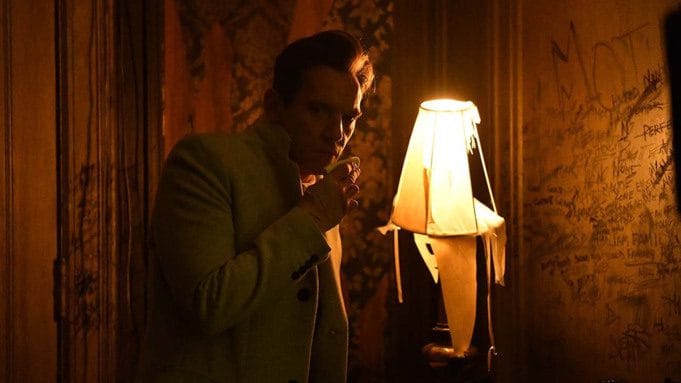 Hide and Seek phycholigical horror and thriller movie clip
| | |
| --- | --- |
| DIRECTED AND WRITTEN BY: | Joel David Moore |
| STARRING: | Jonathan Rhys Meyers, Jacinda Barrett, Sue Jean Kim, Mustafa Shakir, and Joe Pantoliano |
Who wrote and starred in Hide and Seek 2021? Who stars in Hide and Seek?
Want to Watch the Original Korean Version? 2021 Hide and Seek releases 19th November.
HIDE AND SEEK 2013 is streaming on: